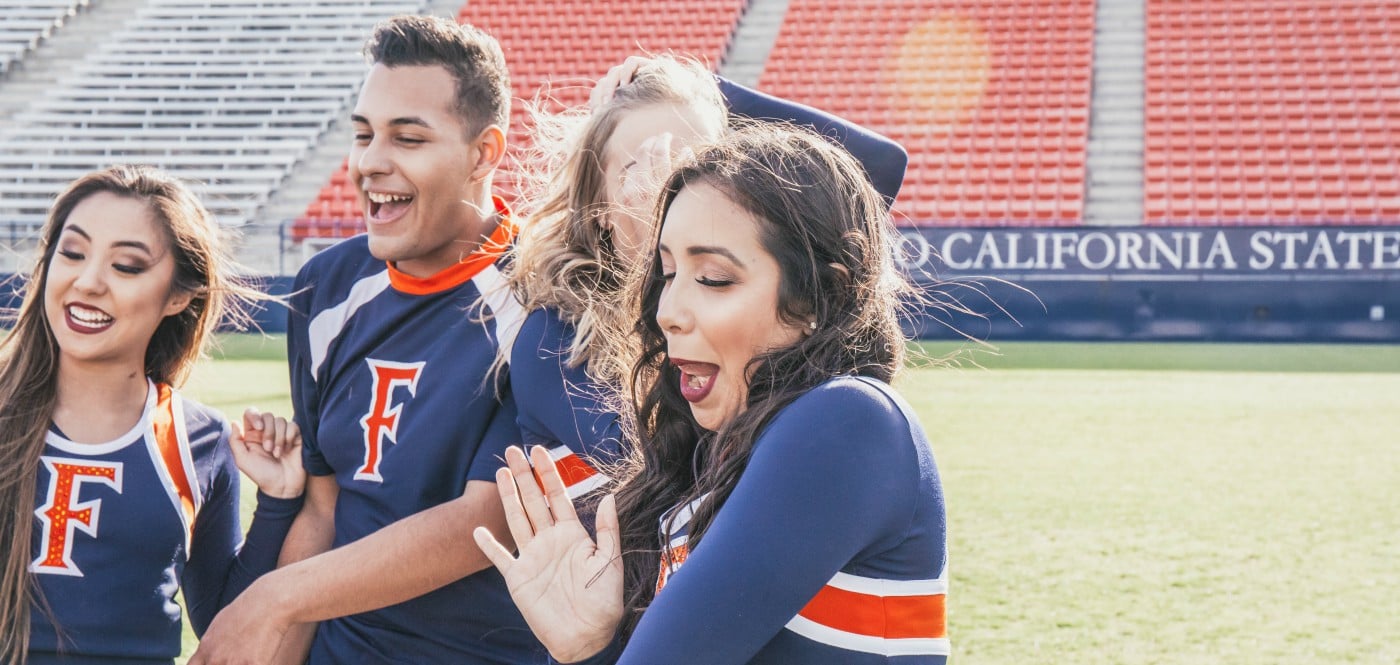 The music of 2019 is off to a pretty strong start. Now that we are a few months into the new year, it's a good time to take stock of the music trends that are beginning to take hold in cheer, hip-hop, Pom, and dance to see how your squad can use them to dominate the rest of 2019.
We recently sat down with Carsen Rowe, owner of Tribe 99 Choreography and one of the most influential people in the cheerleading and dance community to understand what music trends are developing in the dance world.
From new dance styles to fresh editing and ways to play with beats, here are some of the music trends that Carsen shared with us:
Playing with Tempo
In today's Pom mixes, variety in the beats per minute (BPM) can make a mix feel unpredictable, make a new move shine, or be a fun way to add new creativity and make a routine even more memorable.
"The hottest trend running through Pom right now is not about new music (although that's never a bad thing!) or song selection, but rather fun editing choices. This means that the types of songs that run through the playlists for Pom routines may not necessarily be new, but the ways they've been edited, mixed, and remixed with new accents and sound effects is raising eyebrows. And this goes for custom mixes, single song playlists, and even instrumentals. Using accents and sound effects is nothing new—they have been used to emphasize a skill or mark a moment for years—but throw in a tempo change or two and and more fun effects, and you will have everyone's heart pumping through the whole routine." - Carsen
Hip-Hop Is (Re) Breaking the Mold
The tempo trend in Pom is also seen in hip-hop. Unique and original music editing sees teams adding a lot more sound effects and instrumental punctuations to highlight movements and transition between songs. Short counts of a song with a faster BPM pace are also being used to create memorable moments in a routine.
"Hip Hop is similar to pom in the way that unique and original music editing in the biggest trend right now. Hip hop mixes are using a lot more sound FX and instrumental moments to transition between songs. It's common to see short 4 counts of 1x8 of a song only to create a memorable moment in a routine. Choosing unpredictable and unexpected songs outside of the typical "hip hop and rap" genres is very common as the definition of what "hip hop" is, is being stretched and expanding daily because of the professional dance industry and commercial shows like World of Dance. It's now common to see songs outside of the hip hop genre be edited uniquely to fit the hip hop mold." - Carsen
Music That Tells a Story
Teams are ALSO looking for music that fits their own unique personality even more than before.
"In Pom, cheer, and even in jazz and hip-hop, routines are moving away from worn themes toward an emphasis on dynamic movements and story, In other words, teams are looking for something more, choosing songs that have strong musicality and meaningful lyrics to match their movements and artistry." - Carsen
So grab a song from Beyoncé, Cardi B, Dua Lipa, Missy Elliott, Janet Jackson, or Bell Biv DeVoe, and whatever the beat, make sure it is in sync with the pulse of your team and weave them together to create something special.
Keep Your Eyes Open
Remember that 2019 is still young and these dance trends will only last until the underground creates a new, fresh, out-of-nowhere move or sound. But whatever that hot new beat or element is, make sure to use voice-overs, tempo, and a theme that speaks to your advantage so you deliver a set that is as unique as it is memorable.
Still looking for new music to use this year? Check out a few of our pre-mixed dance albums now!